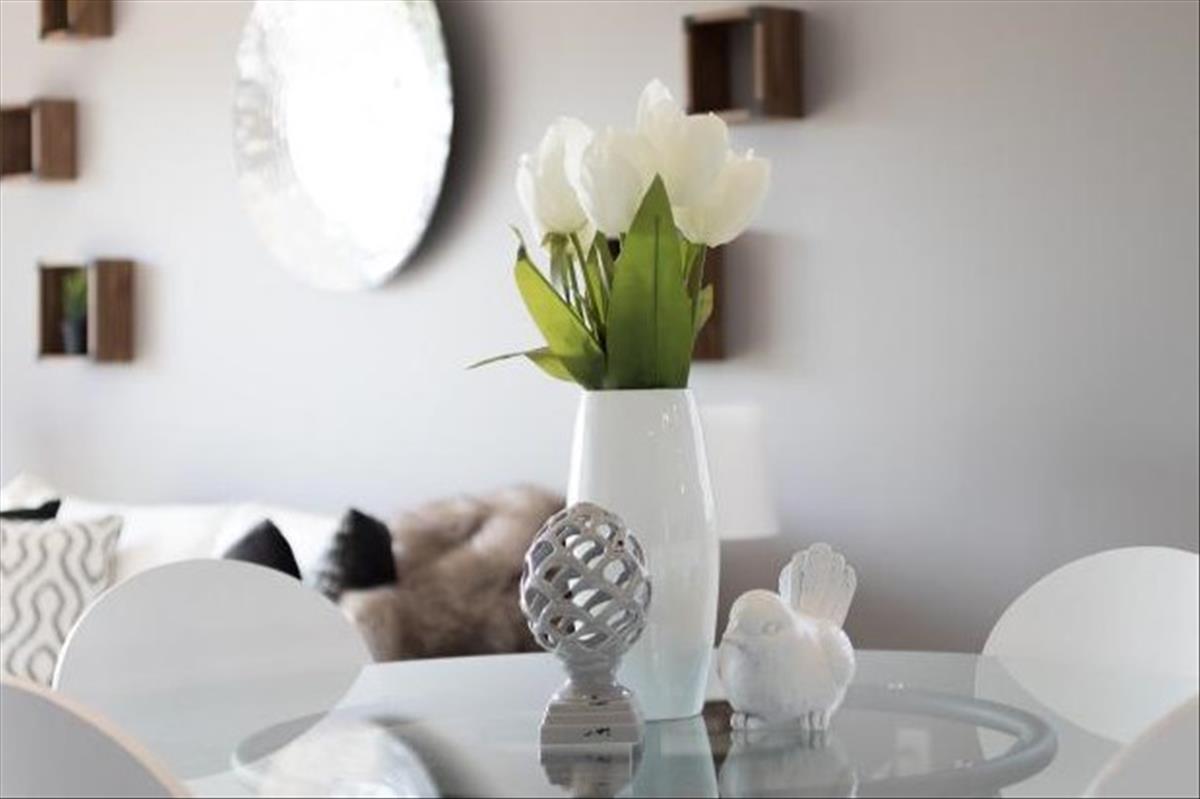 Often times, if a homeowner is struggling to sell their home, they are willing to try anything to get the ball rolling. One of the best things that a homeowner can do is stage their home. Although this concept is not new, it is a trusted way of making your home look appealing to potential buyers. However, not every homeowner is fond of the staging process, as it can be expensive and time-consuming. This is why it is important to know the positive and negative aspects of staging before making a commitment.
Positive Aspects of Staging Your Home
There are a number of positive aspects to staging your home. The main benefit is that it makes it easier for potential buyers to focus on your home. Potential buyers are easily distracted by family photos, souvenirs, and other home accessories. Although they may like your taste, they are not focusing on the product: your home. By staging your home, you are able to maximize the chances of the viewer focusing on the house.
Another benefit to staging is that it makes the home appear more spacious. This is due to the fact that a cluttered home implies that there is not enough available storage space. By staging your home, you are able to influence how potential buyers perceive your home.
Negative Aspects of Staging Your Home
Although it has its benefits, staging can be a real pain for homeowners. One of the major downsides to staging is that it is expensive. Not only do you have to pay the stager, but you are responsible for purchasing any furniture or new accessories used in the final product. This can add hundreds or thousands of dollars to your final list of expenses, however, this can also be avoided. Homeowners can ask that the professional stager uses their furniture instead of buying new furniture. Homeowners can also potentially stage the home themselves, although, this can be risky if you lack professional experience.
Staging also requires the homeowners to keep the house extremely clean. This means leaving no clutter in any areas that will be viewed. This can be difficult for some homeowners with numerous family members or pets.
House staging is a great tool for any homeowner that is struggling to sell their home. Staging a home makes it easier for potential buyers to focus on the home and make it seem more spacious. Although staging is an extremely efficient way of making your house more marketable, it is not for everyone. Some homeowners simply can't afford new furniture or they don't want to deal with keeping their house spotless. However, homeowners can avoid the expensive costs by staging the home themselves. There are a number of options when it comes to staging and it is up to the homeowner to decide.
For more information about whether or not you should stage your home, feel free to contact the real estate pros at RE/MAX Hallmark. We are always happy to help a homeowner in need of advice.