WE ARE IN THE GTA
RE/MAX Hallmark is the top real estate brokerage serving GTA's best neighbourhoods. Our agents have intimate knowledge about local markets so they can help you make the right move. Learn more about how to work with a RE/MAX Hallmark agent in one of our Toronto offices.
We're in your neighbourhood
Latest additions to our
distinctive listing collection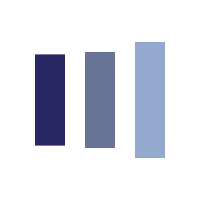 IT'S THE KNOWLEDGE
We've got the Toronto market insight
Is it going up? Is it going down? Is it time to buy? or time to sell? One thing's for sure, it's all science. We've been there, we've seen it all, and we make sure that we continue to see it all, up very close, all the time.
Price Appreciation
%
Within the last One Year
Benchmark Price
$
Average all property types
Sold Properties
Within the last month
Average Sold Price
$
% of the average asking price
DETACHED
Benchmark Price

1 Year Growth

SEMI DETACHED
Benchmark Price

1 Year Growth

TOWNHOUSE
Benchmark Price

1 Year Growth

CONDO
Benchmark Price

1 Year Growth

(Based on Market Data)
IT'S THE DISTINCTION
We offer the cream of the crop
We don't just buy and sell. We dig, we search, we chase and we quest, to bring you the best collection, right off the top of the market. We stand for the best, we represent the best, and we offer only the best.
JOIN THE TEAM
Experience exponential career growth at RE/MAX Hallmark. Our comprehensive training, coaching and mentorship programs raise the bar in the real estate industry. We're here to help — building your business is our business.